Well…  magic fat burn pills are clearly losing steam…
The market needed some new magic fat loss B.S.
And the winner is…
THE CLEANSE!
Hey, why even bother to eat right and workout, when you can just starve?
If it's works for all the Hollywood starlets, it'll work for me too!
Short Term is Not Long Term (hence the name)
Lately, lots of people have been talking about Beyoncé doing the Master Cleanse. 
Beyoncé may do a cleanse right before a video or event for an extra boost…  but it's the long term dieting and working out that really gets her that body.
Look, there are things that can work for a week, and things that will work for a lifetime. 
Don't get me wrong, I understand the game.
If I was going to walk down a red carpet with the entire world watching, and someone told me – "Hey Josh, do this thing that's really crazy and unhealthy, but you'll look 10% hotter for that one moment when everyone is looking."  I'd do it.
I've done crazier.  When I ran in the "distance medley" race at The Arcadia Night Meet, I was running on an injured ankle and I hadn't walked in four days.
Was it smart?  Hell no.  But that race was on TV – ESPN 8 "The Ocho", so I sucked it up.
But in no way did I fool myself into thinking that racing hurt was a smart long term plan.
In the same way, doing a cleanse as a long term weight loss strategy is just plain stupid.
So look, since there has been so much confusion, I'm going to break down exactly how the hollywood stars use a cleanse in an intelligent way:
How Hollywood Stars Use a Cleanse:
1.) They eat clean, unprocessed, low calorie food with plenty of protein, 12 months out of the year.  This way they have very little excess body fat most of the time.
2.) They do high intensity workouts that include big movements like squats and lunges, with regularity, 12 months out of the year.  This way they are lean and hot, and not just "skinny fat".
3.) Right before a big event (1-7 days), they use what they call a "cleanse", but is mostly just starvation.  This give's them a temporary little extra leanness boost.  And they probably need that extra boost in a world where any body fat at all on the red carpet will be punished with public humiliation.
As you can see, they have a three step process
Steps one and two (working out and eating right) are long term (150-300 days per year).
Step three (starvation, I mean "cleanse") is short term (1-7 days before event).
Steps one and two (working out and eating right) account for 90% of how lean they are, and how hot they look.
Step three ("cleanse") accounts for 10% of how lean and hot they look, and only for one day.  Any "results" they produce from the cleanse will go right back the next day when they start eating again.
I hope I didn't get too crazy with the colors.  I just want to make sure everyone can keep track of which step is which.
Why Even Do A Real Cleanse When You Can Buy Pills?
Ok, so now the makers of several fat burning pills are now selling "cleansing pills". 
Fat burning pills at least have been shown to burn 100 calories per day for up to three weeks.  It's not even enough to actually burn one whole pound of fat, but at least it actually does something.
Cleansing pills on the other hand, are totally useless for fat loss. 
But they're selling them anyway, like they're the next big thing.
It's like a magic fat loss B.S. remix.
Hmmm…  Like somehow you could keep your food intake exactly the same, take a few pills, and everything will magically cleanse… 
I doubt it.
The only thing worse than a bad strategy, is buying something that's a fake bad strategy.
Don't Buy The Magic Beans!

Even if you did try twelve fad yo-yo diets and three magic supplements that didn't work, don't feel bad, there's still time to turn it all around.
That's why we were all told the Jack and The Beanstalk fairy tail as kids – so we wouldn't waste our time and energy on magic quick fixes.
If you eat right and you are on top of your workouts, you will lose 1-2lbs of fat every week. No matter where you are starting from.
If you're in pretty good shape already, just continue to work on your nutrition, and make sure you are intelligently changing up your workouts, and you'll continue to lose 1-2lbs of fat per week until you hit your goal.
Just focus on making progress, and every week get a little leaner than you were the week before.
Josh Hillis
P.S. If you are making progress with your diet and workouts, make a point to really celebrate that.  Do one thing this week that makes you feel good about the progress you've made. 
P.P.S. If you aren't making progress, and you need a program that produces results, get The Stubborn Seven Pounds.
**************************
Josh News: I Put On My First Mini-Seminar!
I did a seminar on "The Five Biggest Fat Loss Mistakes" at Botha Chiropractic in Denver (Cherry Creek) last week. 

Every time I translate the information into a different format, it makes me better at teaching it, and it extends my reach so I can help more people. 
Everyone learned a lot, and I just dug doing it.  It's just a kick ass time, so I'm going to have to do more seminars in the future.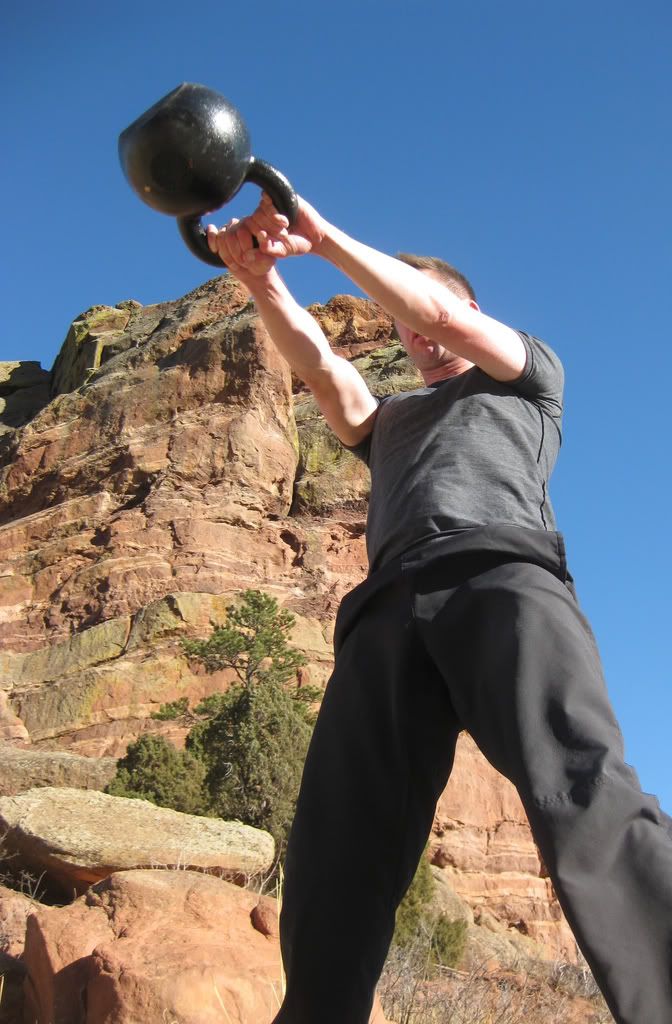 By Josh Hillis
Josh is the author of the ever-popular fat loss e-book: The Stubborn Seven Pounds
If you've already completed The Stubborn Seven Pounds, take it to the next level with one of these two programs:
Fighter Workouts for Fat Loss or
Fighter Workouts for Fat Loss for Women

"I've seen more results in 6 weeks training with Josh than I saw in the previous two years working out on my own" -Stephanie Weis

Josh has been featured in USA Today and The Denver Post.
© Joshua Hillis 2009