Clearly the United States is getting fatter. And fatter. Every year.
Two kinds of people come to my blog – the people that are part of these statistics, and the people that aren't.
If you're going to the gym, lifting weights, and doing cardio – with consistency – even if you're doing a workout program that really sucks, this probably isn't you.
If you are keeping an honest food log, then there is NO WAY that this is you.
The United States is getting fatter and fatter. There is a total disconnect between food and body.
Food is fuel.
You can look at food as entertainment, or you can look at food as fuel for the high performance, rockstar hot body that you want.
Everything you eat is either taking you closer to your goals, or away from your goals.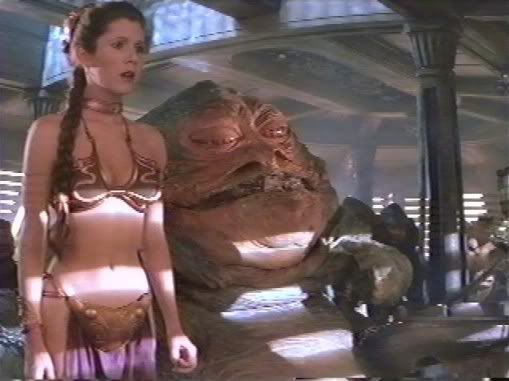 Everything you are eating is taking you one step closer to being Princess Leia…
Or it's taking you one step closer to being Jabba.
And don't kid yourself. You already know exactly which foods are which.
By Josh Hillis
Author of How To Lose The Stubborn Seven Pounds
Josh is one of the five fat loss experts in The Ultimate Fat Loss Answers
Josh is a fat loss expert, a kettlebell instructor and personal trainer in Denver, Colorado. Josh helps women and men lose stubborn fat.
"I've seen more results in 6 weeks training with Josh than I saw in the previous two years working out on my own" -Stephanie Weis

© Joshua Hillis 2008